Digital business strategy
Business priorities for the insurance industry have shifted dramatically over the last year. We are now faced with an increasingly virtual world compared to 18 months ago. Digital transformation is on the rise, yet for some there is still a reluctance to start their journey. But why?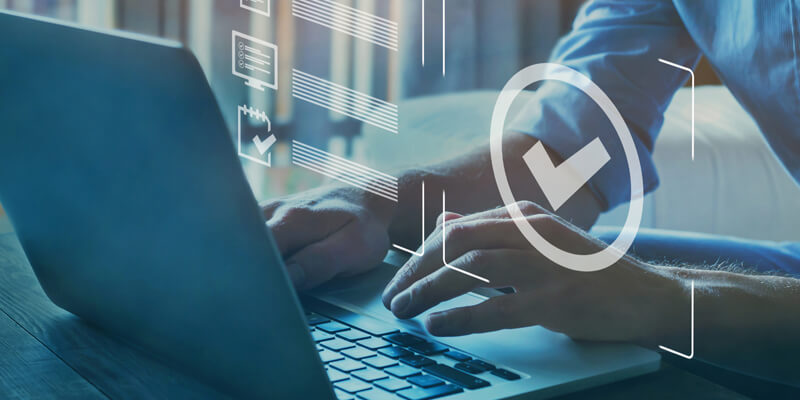 What holds businesses back isn't the lack of willingness to adopt new technology, but the absence of a digital strategy.
Faced with a new world where technology is rapidly changing from one day to the next, many businesses remain unsure about where to start when it comes to adopting technology for their businesses' needs. Equally, those businesses who have already adopted aspects of technology, may seem unsure as to how to take it to the next level.
Whether you are at the start of your journey, or already established, every business needs a strategy where their business objectives align with their technology.
Five simple steps to a digital transformation strategy:
1. Outline your business goals
The primary function of your digital strategy is to support your business objectives. Start by outlining your business needs and goals. Then identify the business capabilities that will be required over the period that will span your strategy. For example, if your goal is to double in size over the next five years, your strategy needs to reflect this with consideration to infrastructure.

2. Define your scope and timescales
It's important that everybody involved understands both the purpose of your digital strategy and who is responsible for delivering it. Be consultative and meet with key people in your business who will be able to tell you how they're using technology, what their plans are, and how your technology can support them. It's also important to put a lifespan on your IT strategy and frequently review it.

3. Review your existing infrastructure
Reviewing your existing IT infrastructure will help you define problems, see what's working already and what can be improved. Determine the business capabilities that will take priority and assess the gaps between the current and required level. It is critical that you are taking into consideration the future needs of your business and how your infrastructure will need to perform during that period.

4. Create a roadmap
Start by defining an overall technology architecture, which is made up of the major software, hardware, and other tools you'll be using. Then consider any specific technology that might be required to meet business goals. Lastly, think about how the parts fit together, and what processes will determine their integration.

5. Define your metrics
It's important to identify some key metrics that you can use to benchmark and analyse the performance of your strategy over time. Since your IT strategy is supporting your business needs, you need to make sure that it is functional and cost effective.

At Open GI we understand that piecing together a successful digital strategy can be complex. Our experienced teams can support all aspects of digital transformation for your insurance business.