Tailored Software Solutions for Brokers
We provide a wide array of insurance software solutions that are not only user-friendly and efficient but also customised to precisely match the unique requirements of brokers.
Welcome to the future of insurance brokerage
At Open GI, we understand the unique challenges that insurance brokers face in a rapidly evolving industry. That's why we've developed a powerful software solution tailored exclusively for insurance professionals like you.
Are manual tasks bogging down your team's efficiency? Is client management becoming increasingly complex? Our state-of-the-art insurance broker software is here to transform your brokerage's operations, simplifying workflows, and amplifying your growth potential.

Advantages of working with our cutting-edge software solutions
Intuitive Client Management
Effortless Quoting and Policy Handling
Enhance Business Performance
Consolidate your management reporting
Ready to Transform Your Insurance Brokerage?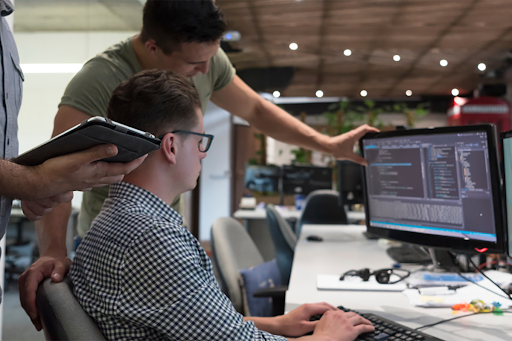 The time for change is now…
Effortless Workflow Management: Our software simplifies the way you work. From policy management to claims processing, our tools are designed to make your life easier.
Enhanced Client Engagement: Take client relationships to the next level with our advanced CRM features. Deliver personalised experiences that leave a lasting impression.
Real-Time Analytics: Make informed decisions with real-time insights. Our analytics dashboard provides the data you need to strategise for growth.
Improved risk management: Our tools and resources help brokers to identify, assess, and mitigate risks.
Reduced costs: Automate manual tasks, reduce errors and improve pricing efficiency, with Open GI's insurance software solutions for brokers.
Easy transition: Your Open GI team will ensure your move is completed with ease and simplicity. That's why we'll recommend an initial planning session to ensure the right migration is prepared based around your business operations.
Elevate your insurance brokerage to new heights with Open GI.