Core 18 release – your enhancements package
Your Core platform improvements
We're constantly looking at ways to improve how Core works for you. As part of our continued investment, we'll deliver another round of enhancements throughout 22/23 within our Core 18 Release.
Your continuous feedback and the Open GI community help shape the changes we prioritise and make to enhance your platform.
On this page, you'll find all the new features available in your Core 18 Release, including all the supporting On-Demand recordings and slides.
Don't forget to check out the Open GI Support Centre for the additional guides and release notes you need to help prepare your business.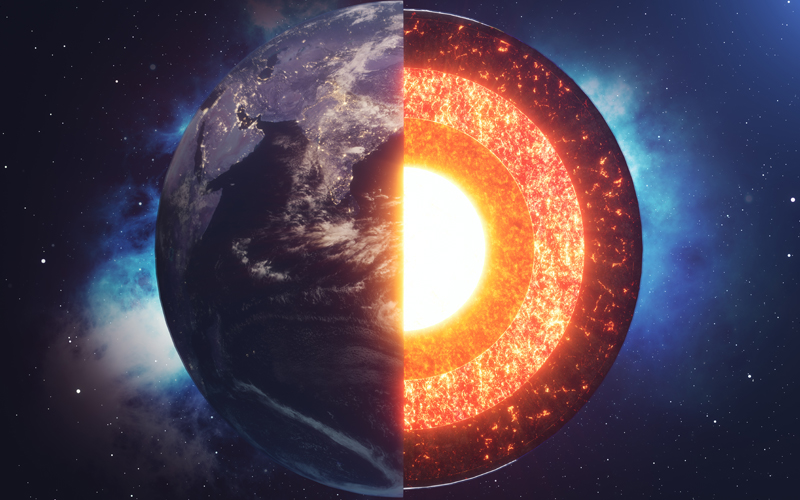 Your Core Phase Five features
Continuous Authority Prompt – Monek transactions 
A new question prompt for users to smooth processing in the future
If the credentials on file are set to yes but the continuous authority default is blank, a pop-up box prompt will now display which will ask "Are you happy for your card to be used for Continuous Authority?"
BCALC – Now available to all calcs users without a switch on
Access the batch calculation function automatically
You will now be able to use the BCALC function straightaway to trigger a process frame. This function can be applied to any calculation that you currently use within the Client/Policy details. Please consider carefully how this may impact your other calculations.
Regulation Consumer Support – (UK and NI)
A new option allows you to share client information with third parties to help them provide the best customer support 
By selecting this option, any changes to a client's Consumer Support records can now be identified to help facilitate information sharing with external third parties, i.e., insurers who have this feature enabled. You must be on a system with an EDI version that supports this functionality.
Your Core Phase Four features
Consumer Support
Helping users capture Customer Vulnerabilities (UK only)
• A new area has been added to Core Client to allow for the capture of customer support requirements in line with the Financial Conduct Authority (FCA) Consumer Duty. This allows you to add details of any support needs discussed and actions taken. The data is also held in a format which will allow for easy reporting if this becomes a future requirement.
FCA Consumer Duty reports (UK only)
Quickly run a report when needed whilst collecting valuable information about your business
• Don't forget you have access to existing reports within Core which can be run to support compliance with the new legislation. Collect valuable MI on lapses/cancellations, conversion rates, renewal reports, claims, as well as complaints to gain a better picture of business performance.
VSAM64 upgrade
Get quicker backups and improved app performance 
• With our database re-architecture, the things your Core software does every day just got quicker. Your backups and apps will run much faster. Your data will also be condensed, allowing you to better use your space. To enable VSAM64 (64bit) in your overnight processing you'll need to opt in and set the pack date.
EU Sanctions Check 
Access the European Union Sanctions list 
• Existing customers will be able to check against the European Union list in addition to the current UK and US lists. Please contact your Open GI Account Manager for further information.
Period Renewal list 
Get more accurate data on your clients who have already renewed
• The reporting has been amended for the Period Renewal list, so that items dated older than 30 days are not displayed as this year's premium, ensuring greater accuracy with the information displayed.
16-year-old Drivers (UK only)
You can now quote for younger drivers where applicable
• Age restrictions have been removed from Car, Truck and Bike quotation question sets, allowing you to accommodate younger drivers where it is legal, for example in the Isle of Man. It's also legal In the UK where the driver has, or has applied for, the enhanced rate of the mobility component of Personal Independence Payment (PIP).
Encrypted User Logins
Protect your business data with encrypted user logins
• A new 'Enable Secure Communications' tick box has been added to the 'Server Settings' page in Open I, which will use different methods to connect to a secure socket when activated.  For user logins to be encrypted, rather than plain text you'll need to switch on this new feature.
Your Core Phase Three features
Keyword Calcs
• We have added aged debts to the Open Word fields. Seven new AGENTSTATEMENT fields are available in the Open Word templates.
Settle to Insurer/Effective Dates
• A warning message will be displayed to the operator when a settlement date or effective date entered falls outside a specified number of months of the current system date.
Last Year's Premium
• We have created new Open Word keywords to generate; the previous year's charges, add-ons premium, and the IPT. This new feature will help provide an accurate breakdown of the premium makeup for your customers of prior years.
User Information Reporting
• A new menu option will allow you to identify which of your operators are using out-of-date PC products, such as Open-I.
MTA Open Market Quote (EDI 6.00S) – already in pilot (UK only)
• For Motor policies – an additional button on the MTA price summary screen is displayed that allows the risk details to be requoted to a panel and the alternative quotes stored.
• Find out how you can activate MTA Open Market Quote on your Core platform in our short video here.
Your Core Phase Two features
Automatic insurer reconciliation enhancements:
• You're now able to restrict the "write-off" of premiums, to those within default tolerances.
• Renewal transactions behave as if it's a New Business transaction for reconciliation purposes only.
• We allow full reconciliation of transactions for invoiced clients where the difference is within the default tolerances.
• You're able to enter a Default Tolerance for the Effective Date difference.
Tripos password length increase – we've increased the password length to 60 characters for Microsoft Windows Active Directory customers.
Suspended executives – we've added a new option to exclude suspended executives from the Online Diary.
Document Archive in Purge – is now included in the Core and Prospect Background Purge processes.
System lock message – a new screen will display enhanced information when one of your colleagues is in edit mode on a client/policy screen.
CreditLine Plus receipt to be added to client banner in Open Print Manager/Open Document Centre – a new setting that allows you to allocate CreditLine Plus receipts against the client, when in a queue.
Capturing customer vulnerabilities – you're able to create and manage your own client vulnerabilities list. A new VIP field has also been added to the Client screen in Prospect and Core.
Open Document Centre and Open Print Manager email SMTP authentication – emails from our applications are more secure and widely supported by modern software such as Office 365. This change brings our software in line with industry standards.
Mini Fleet usability improvements:
• We've replaced some dropdowns with radio buttons.
• We've simplified the adding/editing of groups, for example vehicles.
• A 'Preview Experience Form' is also available.
Your Core Phase One features
Data Purging;
• New fields have been added to the Claim Detail Purge and Purge History Modules menus – these will include 'terminated policies only' and 'delete up to date' fields.
• You can now delete Risk Level Modules in bulk.
• The Prospect Background Purge allows you to include Open GI Commercial lines policies – these can then be purged when using the background purge functionality.
• You can amend and mark policies for deletion – policies where there are no outstanding diaries, transactions or claims can now be marked for deletion and picked up in the Core/Prospect Background Purge functions.
In addition to improving the purging functionality, we've also delivered the following features;
• Executive replacement – allows you to assign an alternative Executive on a Core/Prospect policy and any linked diary entries.
• Ability to set an Alert Theme to flag policy status  – new functionality will allow you to change the theme colour on a policy using calculations.
• Document name validation in calcs – when entering a document name in a calc you can search for selection errors if the name/code does not match.
• Add-on Marketplace – change sequence of policies  – will allow you to sort the defaulted add-on market list by an insurer and premium.
• The finance offer at renewal can include endorsements and add-ons.