Ben Legg, Open GI's Chief Product Officer, discusses his thoughts with industry publication, Bobsguide, on automation in the insurance sector and how its opening up new opportunities to transform the customer experience.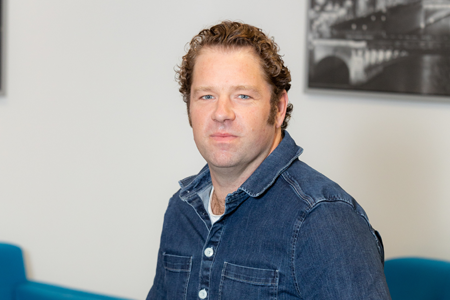 It's been reported that many Insurance start-ups are plummeting in value; how has this left the door open for traditional insurance providers to recapture potentially lost market share and appeal to younger consumers? Could insurance providers reap the benefits of making moves in the fast-growing space of open insurance, for instance, or investing in automation for claims processing?

In common with so many sectors, we have certainly seen an acceleration in established insurance firms adopting new technologies over the past couple of years, as so much of life moved online in the pandemic.
 
Undoubtedly, there's still great scope across our sector to apply today's tech to enhance the customer experience for everyone, particularly (but not only) younger consumers who appreciate the flexibility and speed of sourcing insurance quotes and handling claims online. But of course, the benefits of applied tech go far beyond automated claims processing. It's about freeing up brokers to focus on broking, offering services you may not have been able to offer before, experimenting with pricing, real-time insight on what's happening in your business, and detecting fraud. All of these benefits, and more, offer opportunities for business growth.
Sometimes the language of digital transformation and 'open insurance' may make the transition sound overly complex and time consuming. Clients are worried that there will be 'downtime' as new systems are installed.
"We think tech companies, like ourselves, have a role to encourage and inspire those who may feel a little intimidated. Our starting point is always 'what's the business challenge you are trying to solve?'. You don't have to change everything all at once."
We designed our own cloud-native open and API-rich broking platform, Mobius, to deliver everything a brokerage would need from a modern digital system. It easily connects with existing software and systems, as well as other API-enabled third-party services so it can flex and adapt as your systems evolve. Open GI has developed partnerships with more than 150 of the UK's leading insurers, data and payment providers, aggregators, and premium finance providers. Through their integration with our software, we have an entire ecosystem that's easy for our clients to access as they develop the technology strategy that's right for them.

We're equipping each business with a set of tools to make improvements to the way they operate from day one of going live. Flexibility is paramount; each client has their own business priorities and sets their own pace. It's great to see clients getting excited when they realise how easy it is to make positive changes that will open up new market opportunities."
Claims processing automation is largely an exercise in cost-cutting and efficiency. The insurance market is still under-automated in comparison to other areas of finance, but there are estimates that around 50% of claims processing will be done using Artificial Intelligence and Machine Learning technology by 2030. What are your thoughts?

Automation is growing throughout the insurance market and there's real scope for it to continue transforming both the customer experience and the ways that firms operate, improving their profitability.

We think it's unhelpful to characterise automation as a cost-cutting exercise. Historically, the 'rise of the robots' in traditional industries caused some initial trepidation; anxieties and cynicism about replacing people with machines. Instead, we've seen those who embrace technology go on to thrive and innovate, attracting customers and great people to work for them.

Within the insurance sector, that's true too. Many are already feeling the benefit from enhanced services, whether that's website chatbots 24/7, or machine learning making it possible at the point of quote to assess risk, detect fraud and predict price.
"Automation is adding value. It's about freeing up brokers to focus on broking, offering services you may not have been able to offer before, experimenting with pricing, and gaining real-time insight on what's happening in your business."
For many of our clients, providing the 'personal touch' in their customer relationships is really important, and when their teams can be freed up to focus on those relationships it's a win-win; good for business and more satisfying for their colleagues.
These technologies are now totally accessible and scalable, and that's why we're expecting to see such a growth in take-up over the next few years. Since launching Mobius, our own fully digital, cloud-native open and API-rich broking platform, earlier this year, we have been overwhelmed by the level of interest from the market.