Open GI, the leading technology partner for the insurance industry, has launched a new podcast, A Digital Guide for Brokers, providing advice and support for brokers on how to tackle the growing digital opportunity within general insurance.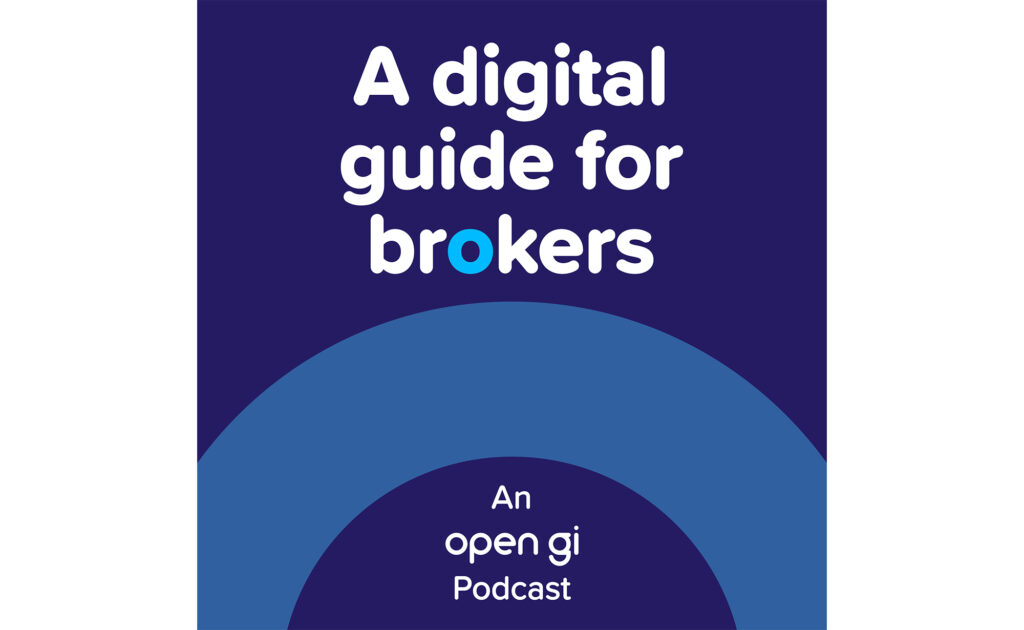 The podcast features senior leaders within Open GI sharing their first-hand experiences and discussing the opportunities and challenges brokers will face implementing digital solutions in their businesses.
The first of six episodes is released across all major podcast platforms from Monday 7 August, with a new 30-minute episode dropping every fortnight. With quick links to subscribe from the Open GI website, it's hoped listeners will find A Digital Guide for Brokers a useful resource to dip into, share with colleagues, and listen again as their own digital strategies evolve.
Andrew Hearn, Marketing Manager at Open GI, explains: "We know from talking with our broker community that while there are many market challenges that are universal, every business has its own priorities and strategy for digitalisation.
"It's important for brokers to feel confident embracing digital ways of working at a pace that suits their business. So, we'll be discussing everything from the opportunities to improve accuracy and efficiency and attract and retain talent, to the role of enrichment services in reducing loss ratios and the prevention of fraud, cyber security, exciting developments in machine learning, and the continuing importance of personal customer service.
"We really value engaging with our customers to understand their challenges and sharing the great depth of experience across our Open GI team to help each customer achieve its goals. It's this engagement that's inspired our first podcast series, and we look forward to hearing listeners' feedback to shape the content of future series."
Links to listen and subscribe to the podcast on Apple, Spotify and Google can be found on the Open GI website https://opengi.co.uk/digital-guide-for-brokers-podcast/