Damian Baxter is appointed as the new CEO of Machine Learning Programs
Machine Learning Programs (MLP) has confirmed the appointment of Damian Baxter as Chief Executive Officer. The move is part of a strategic decision to grow the machine learning and AI specialist by its original founders and investors.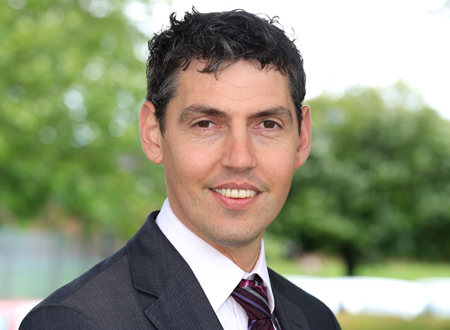 Commenting on the role, Damian Baxter said:
"Adoption of artificial intelligence (AI) and advanced machine learning are one of the top strategic technology decisions for insurance companies as they look to adapt to the digital, data-driven age. I am incredibly excited to be joining MLP as it continues to grow and offer innovative machine learning and AI services. Tom and his team have built a fantastic business and I look forward to helping accelerate MLP's success through a combination of strategic, sales and people leadership. I feel that MLP has a truly innovative and market-leading offering, as well as a highly skilled data science team. I am pleased to be part of its continued success."

Damian Baxter
Over the next few months, Damian will work closely with MLP's co-founder and CEO, Tom Murphy, to learn more about the business, its people, and customers before transitioning fully into the CEO role. Tom will then take on the role of Chief Technology Officer, focusing on product strategy and design, and the delivery of MLP's vision.
Damian joins MLP from HUG HUB, having spent four years as Sales Director, and brings a wealth of sales and operational leadership experience in the GI market. Damian previously led the Business Development teams at Open GI for over six years.
Tom Murphy added:
"I'm delighted to announce Damian Baxter's appointment. Damian brings with him a fantastic combination of leadership skill, insurance industry experience and some great relationships. His role will be pivotal in helping us to realise MLP's ambition to deliver truly cutting-edge machine learning and AI solutions across the markets we work in."

Tom Murphy, co-founder and CEO of MLP