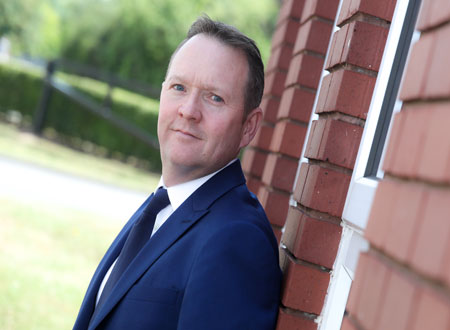 Pictured: Simon Hughes, Sales & Marketing Director, Open GI
Commercial and personal lines technology specialists Open GI and sister company Powerplace have today announced the launch of two new websites to better support their users.
The new websites have been designed to provide the ultimate user-friendly experience with enhanced navigation and functionality throughout, allowing customers to access extensive product information and video demonstrations.
The websites have been designed using the latest technology to ensure they are compatible with today's internet browsers and mobile and tablet devices.
Both websites offer a more comprehensive understanding of the company's innovative range of technology solutions. To access the Open GI website visit www.opengi.co.uk or for PowerPlace visit www.powerplace.co.uk.
"We are very excited to announce the launch of our new websites. Not only do we have a bold new look but the improved journey means access to information is much easier for our users. The new websites form part of a broader strategy to expand our online content and improve our digital presence."
Simon Hughes, Sales and Marketing Director Open GI, added:
For more information about Open GI:
Open GI is the leading technology partner to general insurance brokers in the UK and Irish markets. Its Core broking platform provides multi-line, multi-channel, multi-brand trading capability complemented by innovative ecommerce and mobile technologies. Open GI is part of the Open International Group alongside sister companies PowerPlace, Open GI London and Open GI Ireland.